february house cleaning checklist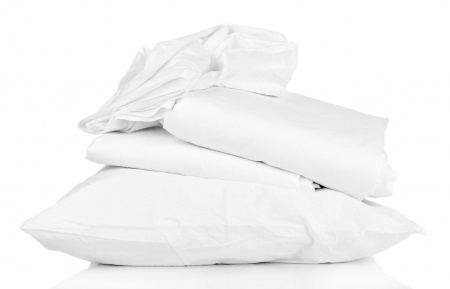 Launder all your home's bedding this month to get each room clean and ready for spring.
Some housecleaning and home preventative maintenance tasks only need to be done once or twice a year. 

The problem is, we forget to do them once or twice a year.
The best plan is to break down annual and seasonal housecleaning and maintenance tasks by month.
Nothing gets too backed up; and things eventually get done.
All without a major life overhaul.
Here is the February House Cleaning Checklist that works best for me.
  1  Embrace the Nesting Instinct
Clean all bed linens: including comforters, duvets, bed skirts, pillows, etc. Launder what you can; dry-clean the rest.
  2  The Spin Cycle
Fluff up down pillows with a short spin in the dryer (no heat, please).
  3  Linens and Things
This is an especially good time to clean out your linen closet. Rotate rarely-used linens and towels to the front lines. Launder everything.
  4  On the Flip Side
Turn the mattresses.
  5  Shelf Life
Clean bookshelves. Take everything down and dust. Now, consider very carefully what you return to the shelves.
Does it really deserve to be there? Or would it be happier in a second-hand bookstore? 
  6  By the Book
Vacuum each book before you reshelve it, using the vacuum cleaner's soft brush attachment.

  7  The Clean Air Act
Replace the filter in your heating unit.
  8  Up Against the Wall
  9  Final February House Cleaning Checklist Chore: Heavy Thoughts
Get your beefy significant other to help you move all the large appliances out from the walls so you can vacuum behind and underneath them. Don't forget to change the water filter for the fridge while you're back there. 
Fabulous February is now all yours to enjoy!
>
---
---