April House Cleaning Checklist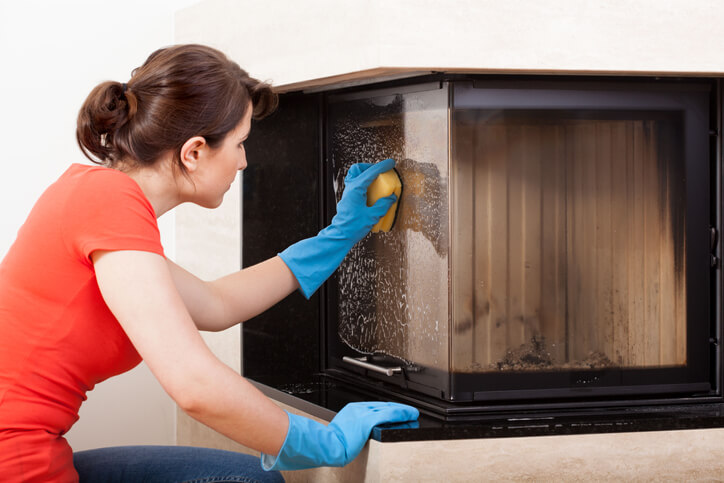 April house cleaning checklist: Clean the fireplace.
April house cleaning checklist: Some tasks only need to be done once or twice a year. 
The problem is that we forget to do them once or twice a year. Or else we save it all for spring cleaning, which makes spring cleaning such a daunting chore that it doesn't occur; either.
I've found the best plan is to break down annual and seasonal tasks by month and tackle them on a daily or weekly basis. Nothing gets too backed up, and things eventually get done.
I've also found that concentrating on one room or area each month is more rewarding because you can see the results. Here is the April house cleaning checklist schedule that works best for me.
1.  Hearth Patrol:
Clean the fireplace. Empty ashes. Clean gas jets in the hearth. They've had a busy winter, after all.
2.  Good As New:
Oil and clean fireplace accessories, so they look as good as new.
3.  Daylight Savings Time Means...
4.  Take a Walk on the Outside:
Take a walk on the outside and check the exterior of your home for any areas needing repair or paint. Put these tasks on this or next month's to-do list.
5.  Goodbye, Winter:
6.  First Screening:
Inspect, repair, and vacuum window screens. Get the screens clean and ready for the open-window days ahead!
7.   Hello, Spring!
Clean your windows and let the sun shine in.
8.  Blind Spot:
9.  Home Beauty Treatment:
10.  Final April House Cleaning Checklist Task: Furniture and Upholstery Cleaning.
April House Cleaning Checklist