december house cleaning checklist
Some house cleaning and home preventative maintenance tasks only need to be done once or twice a year.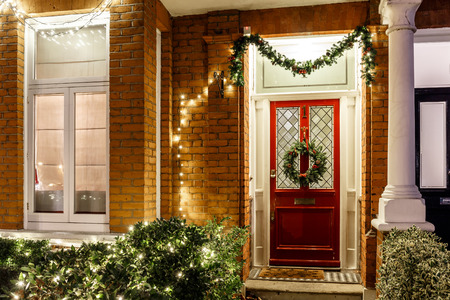 The problem is, we forget to do them once or twice a year.

The best plan is to break annual and seasonal housecleaning and preventative maintenance tasks down by month, and create a monthly cleaning checklist from there.
Here's the December house cleaning checklist that has worked best for me.
  1   Get Into the Spirit of the Season
Bring out the holiday decor, and give items that have gathered a year's worth of dust a quick once-over with a blow dryer.
  2   Deck the Halls
Put up holiday greenery and the tree. (Soak greenery 24 hours before putting up to help it last longer.)
  3   Finishing Touches
Check light strands for duds and replace the burn-outs with fresh bulbs.
  4   Ornament Yourself
Clean your jewelry so you'll sparkle at parties, too. Learn how to clean gold rings with diamonds at home.
  5   Be Our Guest
Prepare the guest room for your holiday visitors. Make sure you create an inviting, welcoming haven with everything your guests might need to enjoy the holidays. 
  6   Give Interior Surfaces a Christmas Cleaning
Plan a Christmas cleaning of your front-and-center interior surfaces to ensure they sparkle - along with you - this holiday season. These include kitchen counters, appliances, and the all-important guest bathroom. And plan to check each surface, item, and room twice before guests arrive.
  7   Create a Gift-Wrap Central
To simplify your holiday gift-wrapping, set up your own present-prep center like the pros do - with everything you'll need in a single, well-organized area.
Stock brightly colored wrapping paper, ribbon for curling, bows, tape, scissors, tiny ornaments – anything that will add sparkle and personality to your family's holiday gifts this year.
Get creative here. You'll be delighted with the results and usually spend less in the process. 
  8   Housecleaning Tech Support
Give the kids a job they will actually enjoy: Let them create and/or organize the holiday tunes play list. Give them the entertaining guidelines: classic holiday tunes for a family dinner; upbeat seasonally inspired dance tunes for the holiday cocktail party, a mix for Christmas Eve or Christmas day entertaining.
  9   Encore!
And when the kids are through with that task, get them to organize a holiday movie classics playlist for everyone's future viewing pleasure while the relatives are in town. Any back talk, just remind them that Santa's making a list…
  10   Hang the Stockings: Your Final December House Cleaning Checklist Chore
By the chimney, with care. Now, enjoy the holidays ahead! Your December house cleaning checklist is done.
---
---