december house cleaning checklist
Keep your home in tip-top condition this holiday season by making a home care chore list to tackle - and checking it twice before the holiday guests arrive. 
Here's the December house cleaning checklist that has worked best for me.
 
1   Get into the spirit of the season: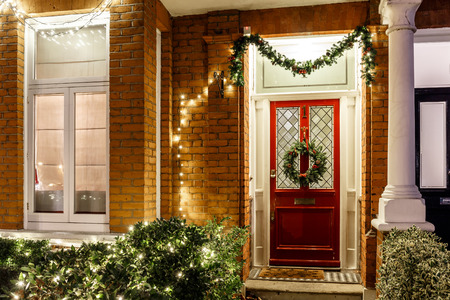 Get into the spirit of the season! Bring out the holiday decor, and give items that have gathered a year's worth of dust a quick once-over with a blow dryer.
  2   Deck the halls:
Deck the halls: Put up holiday greenery and the tree. (Soak greenery 24 hours before putting up to help it last longer.)
  3   Finishing touches:
Put finishing touches on the holiday decor: Check light strands for duds and replace the burn-outs with new bulbs.
  4   Ornament yourself:
Ornament yourself this holiday season, with sparkling clean jewelry so you'll shine at parties, too! Learn how to clean jewelry at home.

  5   Be our guest:
Prepare the guest room for your holiday visitors. Make sure you create an inviting, welcoming haven with everything your guests might need to enjoy your home, family, and the holidays. 
  6   Give interior surfaces a Christmas cleaning:
Plan a Christmas cleaning of your front-and-center interior surfaces to ensure they sparkle - along with you - this holiday season.
These surfaces include kitchen counters, appliances, and the all-important guest bathroom. And plan to check each surface, item, and room twice before guests arrive.
  7   Create a gift-wrap central:
To simplify your holiday gift-wrapping, set up your present-prep center like the pros do - with everything you'll need in a single, well-organized area.
Stock brightly colored wrapping paper, ribbon for curling, bows, tape, scissors, tiny ornaments – anything that will add sparkle and personality to your family's holiday gifts this year.
Get creative here. You'll be delighted with the results and usually spend less in the process. 
  8   House cleaning tech support:
Give the kids a job they will enjoy: Let them create and organize the holiday tunes playlist. Give them the entertaining guidelines: classic holiday tunes for a family dinner; upbeat seasonally inspired dance tunes for the holiday cocktail party, a mix for Christmas Eve or Christmas day entertaining.
  9   Encore!
And when the kids are through organizing the holiday music, get them to organize a holiday movie classics playlist for everyone's future viewing pleasure while the relatives are in town. Any backtalk, remind them that Santa's making a list…
  10   Hang the stockings: The final December house cleaning checklist item:
Hang the Christmas stockings, by the chimney, with care.
Now, enjoy the holidays ahead! Your December house cleaning checklist is complete, and your home is beautifully ready for the festivities ahead!

---
---