kids chores seasonally by age
These kids chores seasonally are organized by age group. Keep in mind, however, that these age groupings are recommendations - and just that. Your child may be capable of doing a chore sooner or later, depending on her level of concentration, fine-motor skills, or maturity. 
Once a child reaches a certain skill or age level, he can generally do the chores for his age group and those for the age groups below.
Getting kids to help with cleaning isn't easy, especially in the beginning. Besides, how much help can you realistically expect from a child? The answer depends on the child's age. 
However, you'll want to be there the first time your child tackles a new task, regardless of age. Beginners need pointers for even the simplest jobs. What's second nature to us is a new experience for them. Below I've listed examples of kids chores seasonally by age to get you started.

Kids Chores Seasonally for Ages 2 and Under: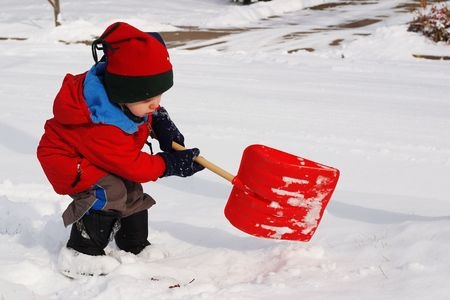 Kids age 3 and older can help with many of your home's seasonal chores.
Chores for Kids Ages 3 to 5:
Previous chores, plus:

Chores for Kids Ages 6 to 9:
Previous chores, plus:
Chores for Kids Ages 10 to 13:
Previous chores, plus:
Chores for Kids Ages 14 to 17:
Previous chores, plus:
---
---