living room chores for kids
Your living areas will be spotless in a jiffy once you enlist your kids' help. Here's a guide to which chores kids can do at what ages.
Once a child reaches a certain skill or age level, he can generally do the chores for his group and those for the age groups below.
Of course, some of these chores need to be done each day, others once a week, and still others once a month or even less frequently. Use your best judgment for what gets done when.
Living Room Chores for Kids Ages 2 and Under:
Help pick up stray books and magazines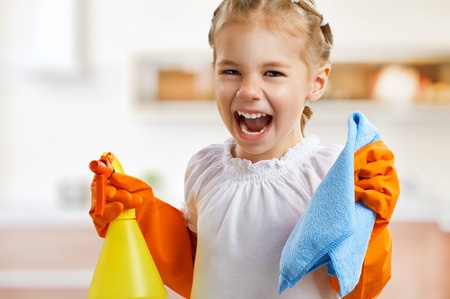 Kids can help with living room surface cleaning.
Chores for Kids Ages 3 to 5:
Return books to bookshelves
Chores for Kids Ages 6 to 9:
Chores for Kids Ages 10 to 13:
Clean telephones, computer and TV screens, video-game controllers, and remote controls
Chores for Kids Ages 14 to 17:
---
---