If it's been a while since you actually considered the work to be done around the home daily, weekly, monthly, seasonally, and yearly, chances are you could use a cleaning primer. 

In just about every section of this website, I've talked a lot about which chores kids can do and how old they need to be to do them. I've been less specific, though, about which chores need to be done when. 
This is because your family's chore list depends on how many kids you have and how old they are, the layout of your home, whether or not you have pets, where you live, how much (or how little) your family is home, and how meticulous you and the family intend to be with your housekeeping routine.
But to give you a guide to create your own house cleaning timetable, I'd like to offer you mine.
Daily Chores
However, for the record, here's what we do at my house: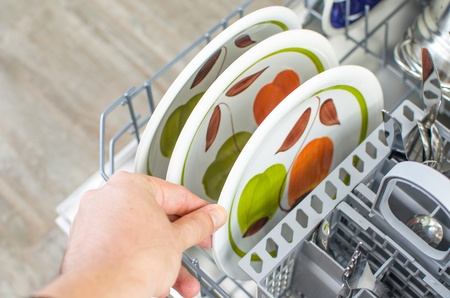 Put dirty dishes into the dishwasher daily.
Let's come clean here. The daily grind is challenging enough - and I'm just talking about the kids, carpools, and errands here - so don't let this daily cleaning list ruffle your feathers as you create your house cleaning timetable.
After all, now that you've rallied the troops, you'll have plenty of help getting the essential done daily.
And exactly what those essentials are in your home is entirely your call!
Kitchen
Wipe clean kitchen table, counters, and cook top or range.
Wipe down interior of the microwave.
Here's how the kids can help with daily chores by age.
Bedroom
Check out how kids can help with this list of bedroom chores for kids. 
Bathroom Basics
Weekly Cleaning
Here are the chores that I feel should be done once a week. 
Kitchen Sync
Clean telephones, computer and laptop screens, TV screens, video-game controllers and remote controls.
Bedroom Bliss
Bathroom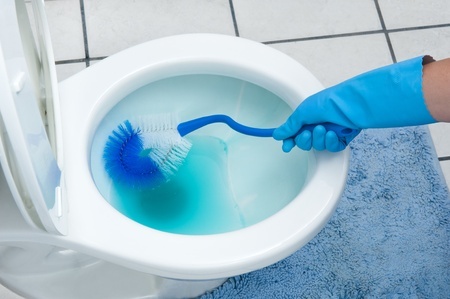 Disinfect toilets weekly.
Bathroom chores for kids by age. 
Monthly Cleaning Chores
Here are chores that should be done once a month:
Sweep and tidy up the garage.

Here a how the kids can help with monthly chores by age. 
Kitchen Chores
Bathrooms
Seasonal House Cleaning
Some chores need to be done only in certain seasons.
Here are a few examples: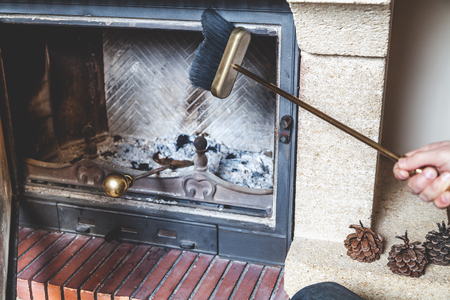 Clean the fireplace and tools seasonally.
Sweep the patio and porch.
How kids can help with seasonal chores by age. 
Bedroom Chores
House Cleaning Timetable: Yearly Chores
These chores need to be done only once a year:
Here are some yearly chores kids can help with. 
To add home maintenance chores to your house cleaning timetable, check out the preventative maintenance schedule.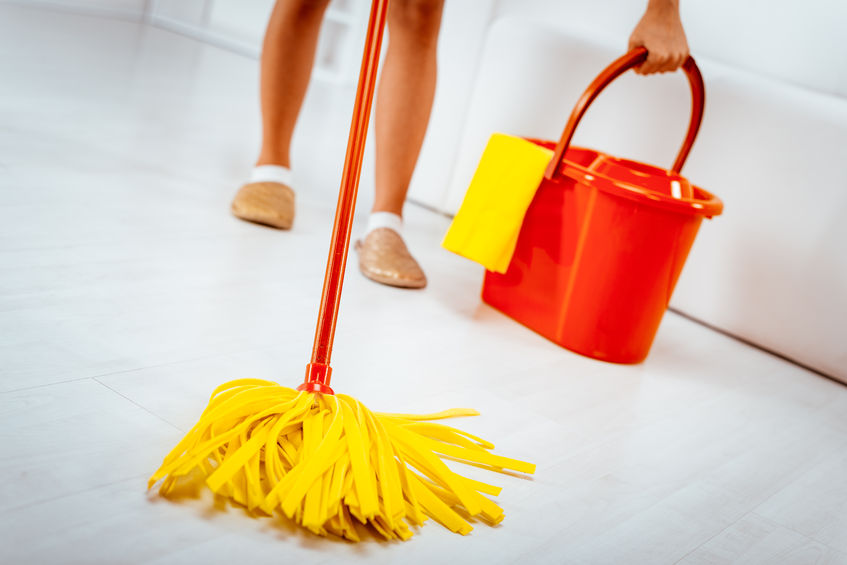 Shop Essential Cleaning Supplies & Tools